Web Resources for manuscripts and archives
The CERL Portal closed in the Spring of 2020. However, CERL continues to work with its Manuscripts Librarians Working Group and the wider community to explore how we can best support manuscripts librarians and library users working with manuscripts and private archives.
There are numerous online resources for students of manuscripts and archival materials. Together we are building a list for these resources:

The list is divided into four sections:
1. Institutional collections – Databases and repositories sorted by country.
2. Beyond institutional collections – Databases and repositories with a national or regional scope (sorted by country) and those with a transnational scope (sorted by title).
3. Research tools – Categories: general, A-Z, cataloguing, chronology, codicology, music, palaeography, provenance, reference, texts.
4. Educational and other resources – Categories: blogs, educational, exhibitions, projects, subjects (including websites dedicated to individual manuscripts and persons).
Comments or suggestions?
We invite you to submit your comments or suggestions for these four sections in this document (Google Docs).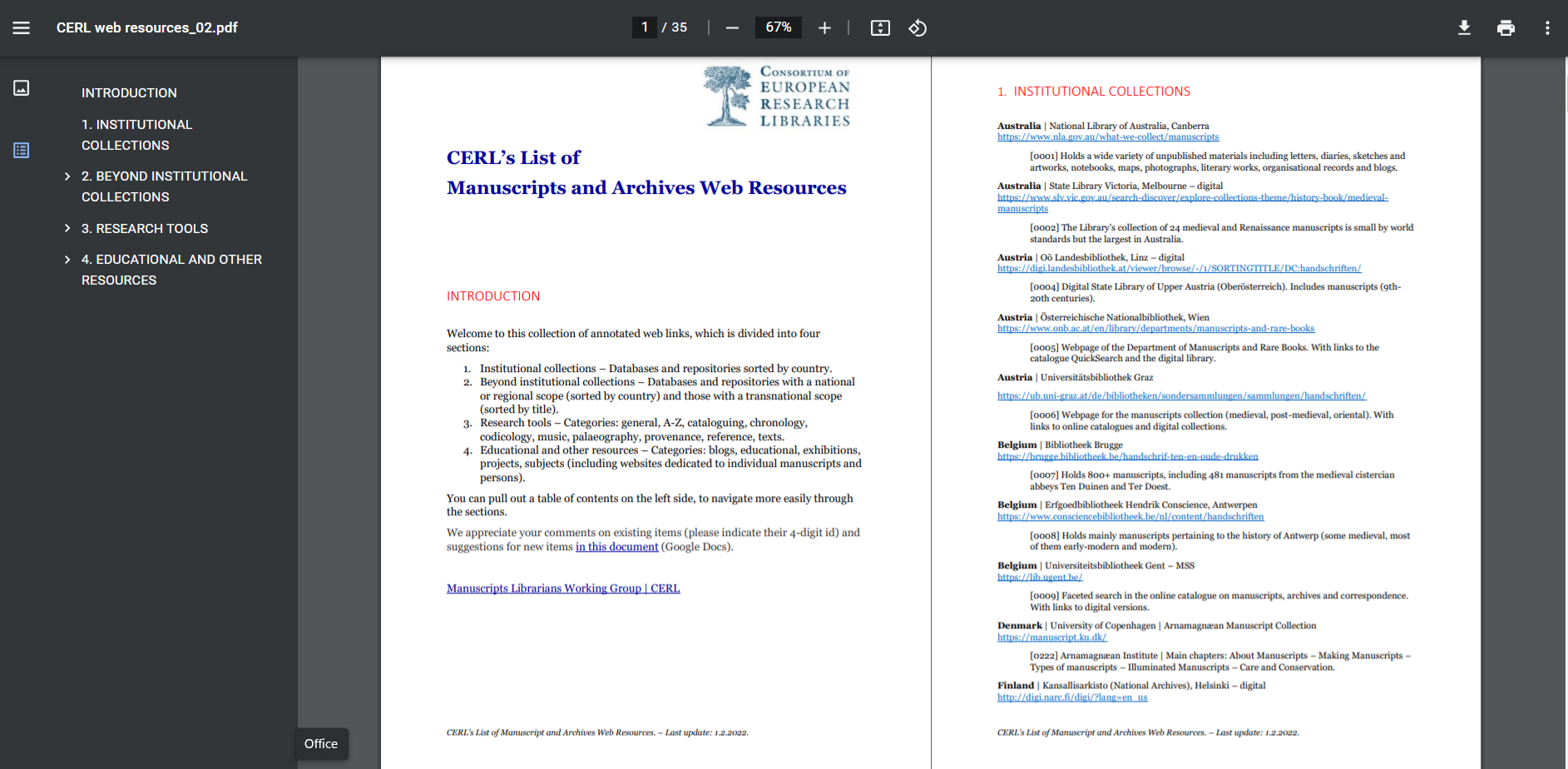 resources/manuscripts_and_archives.txt · Last modified: 2022/05/20 09:28 by lefferts
---