CERL and Manuscripts
The CERL Portal closed in the Spring of 2020. However, CERL continues to work with its Manuscripts Librarians Working Group and the wider community to explore how we can best support manuscripts librarians and library users working with manuscripts and private archives.
There are numerous online resources for students of manuscripts and archival materials. Together we are building up four lists for these resources. The lists are made available
as PDF documents. The editing takes place in Wakelet, in the document you will see the date when the PDF was created.

on Wakelet Boards (please note that when you have selected a link, Wakelet creates a summary page - clicking on 'Visit Original' (top right), takes you to the relevant webpage)
List 1: Institutional collections – Databases and repositories sorted by country and institution

List 2: Beyond institutional collections]] – Databases and repositories with a regional or national scope (sorted by country), and those with a transnational scope (sorted by title)
List 3: Research tools]] – Including categories such as: general (journals, organisations), A-Z (glossaries), codicology, music, palaeography, provenance, reference, texts
List 4: Educational and other resources]] – Including categories such as: blogs, exhibitions, projects, subjects (websites dedicated to individual manuscripts or persons)
We invite you to note down your comments and suggestions for these lists in this document (Google Docs).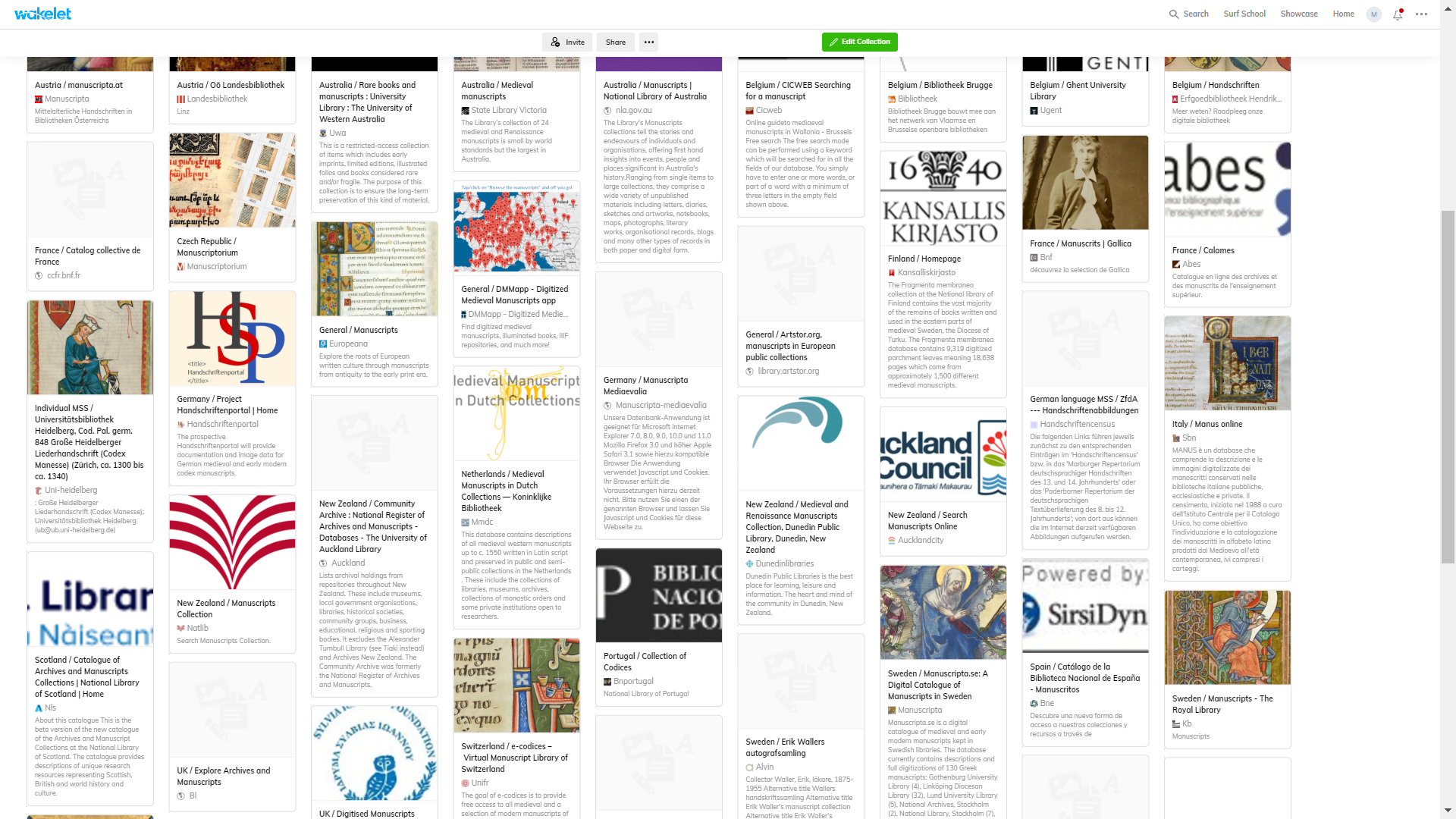 resources/cerl_and_manuscripts.txt · Last modified: 2022/01/25 12:06 by lefferts
---