CERL and Manuscripts
The CERL Portal closed in the Spring of 2020, and CERL is in the process of working with its Manuscripts Librarians Working Group and the wider community to explore how we can best support manuscripts librarians and researchers who work with manuscripts in their scholarly carreers.
We had already created webpages with Online Manuscripts Databases and Projects. We are exploring whether this, and additional, information can be presented in a more appealing way.
As an interim step, we have used Wakely to create an overview of catalogues of medieval and early modern manuscripts that are maintained by libraries in the CERL network. This overview is a work in progress. We are working with the Manuscripts Librarians Working Group to add more links and to refine the way in which the information is ordered. We also have information elsewhere on the CERL website, which we may to integrate in this overview: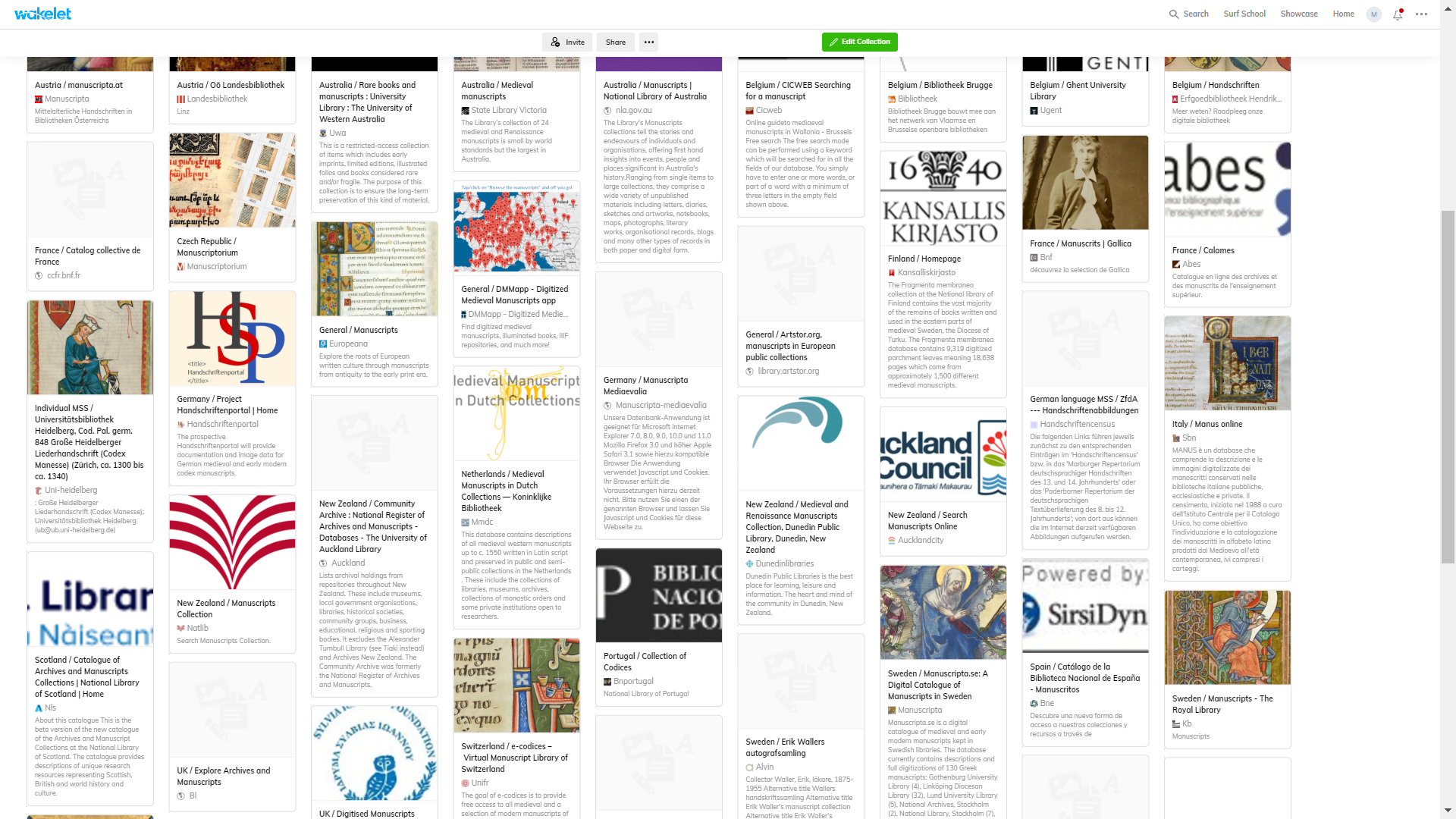 resources/cerl_and_manuscripts.txt · Last modified: 2020/09/04 10:14 by lefferts
---