CERL Newsletters
CERL's Newsletter is published twice a year in June and December.
All CERL members receive a copy of the Newsletter electronically on publication.
If you would like to add your name to the mailing list, please notify the CERL Secretariat using the message box below. There is no charge.

All issues of the Newsletters can be downloaded as PDF files from the table below.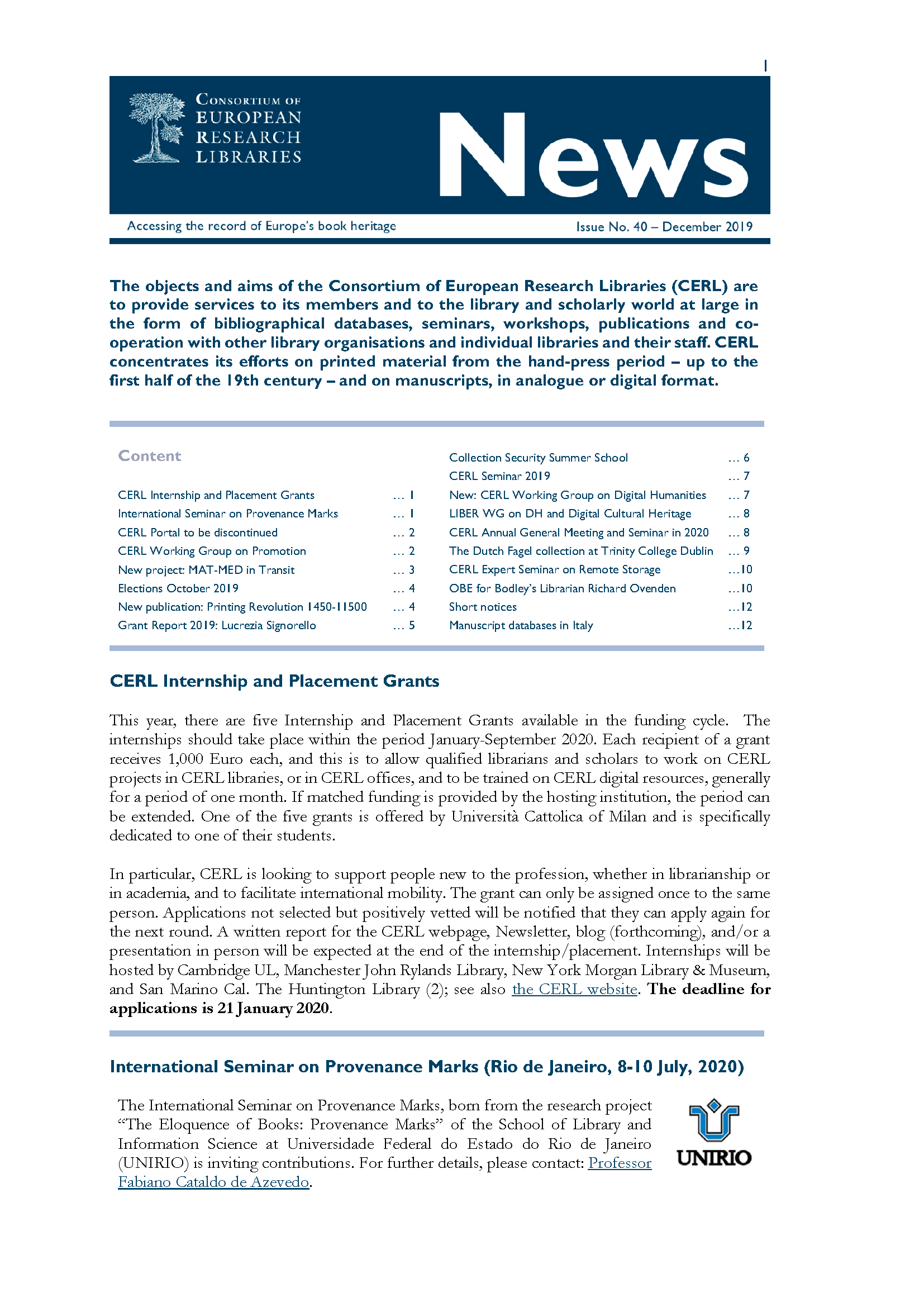 ---
To download a copy of the free Adobe Acrobat Reader DC, please consult http://www.adobe.co.uk/products/acrobat/readermain.html.
---
Subscribe to the Newsletter
publications/newsletter.txt · Last modified: 2021/06/16 10:31 by lefferts
---