Assisted searching
The CERL Thesaurus functions as a tool for assisted searching in the HPB Database and the CERL Portal.

Users need neither know nor enter all variant forms of their search term, but may retrieve them from the CERL Thesaurus, and automatically apply their choice of variants as additional search terms in the HPB Database or the CERL Portal.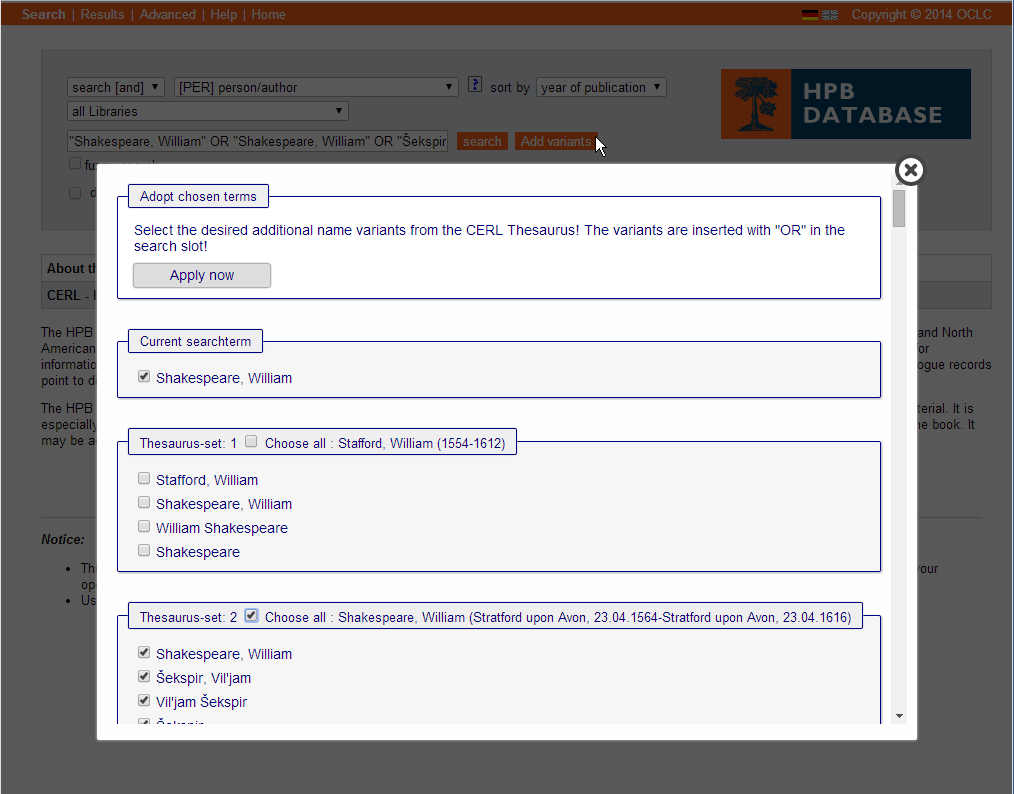 In the HPB Database Assisted Searching is implemented for four name indexes.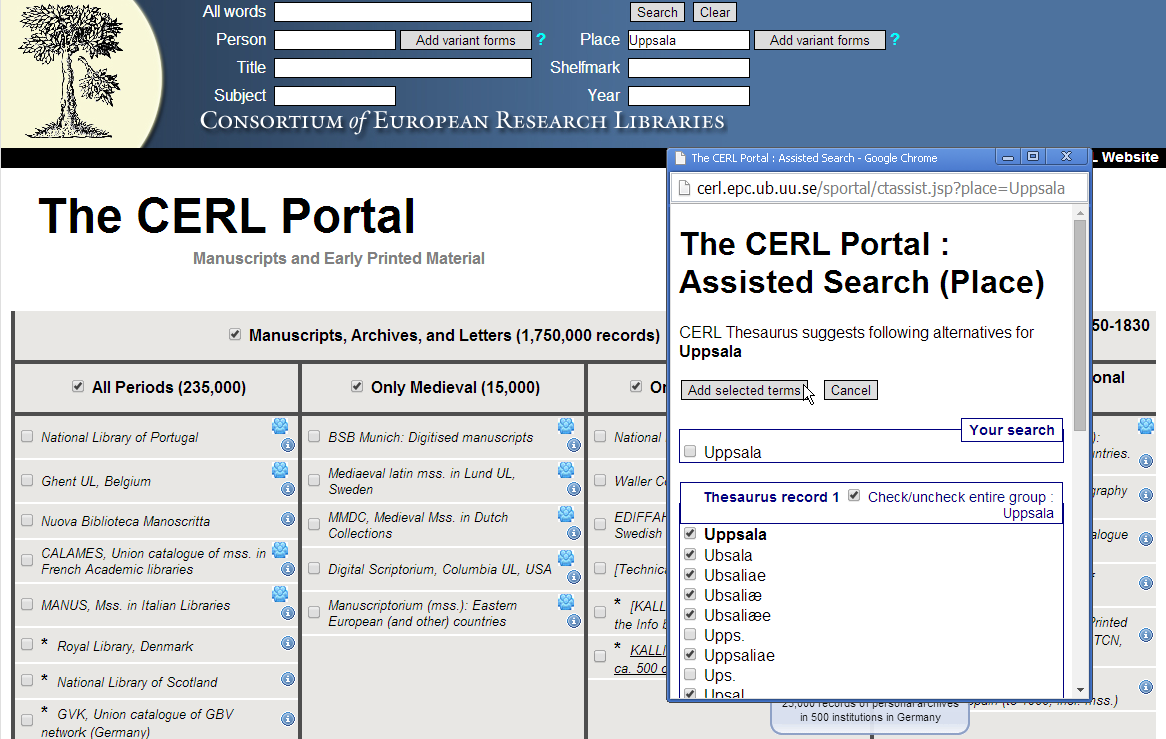 In the CERL Portal, Assisted Searching on Personal Names and Imprint Place Names is available.








This search assistance is available for
Personal and Corporate Names

Imprint Names (printers, booksellers, publishers, …)

Place Names

CERL is happy to offer other projects and/or organisations the use of the CERL Thesaurus to help with searching in databases or portals they have developed. To aid such an implementation, CERL has recently developed an SRU interface. Organisations, libraries or projects that wish to use the CERL Thesaurus should contact the CERL Secretariat.
resources/hpb/assistedsearching.txt · Last modified: 2014/07/08 15:56 by hentschke
---