Cultural Property Working Group
Acquiring heritage items
Many of our members rarely acquire heritage items to join their existing collections, whether through purchase or through donation. Others do it regularly, but may feel that accepted practices need a fresh look. Whether you are experienced or unused to the processes of heritage acquisitions, you may want to discuss issues with someone independent. CERL can help you find a colleague in another member institution who may have the experience you need, if only for an informal, confidential talk. CERL also offers members tailored workshops on issues around heritage acquisitions. Typically the focus would be on conflicts of interest, fraud, transparency and accountability, compliance with anti-bribery measures, ownership, what is due diligence and what is it for, how do we exercise it, ethical concerns, and reputational concerns.
Dealing with existing collections which are of cultural importance for others
Online event on Equality, Diversity and Inclusivity - 27 January 2022
Our members have collections which document a European and a worldwide history which is inextricably interconnected, intellectually, commercially, and politically. Their collections have been formed as a result of economic and cultural ties but also as a result of our often violent history. This can make them deeply meaningful, with the potential to be very differently meaningful for people of different backgrounds, in our localities, elsewhere in Europe and worldwide. Through its extensive network CERL will seek to help you get in touch for informal and confidential advice with colleagues who works in a country with which you wish to engage or who has experience in working with relevant countries or communities. CERL also offers members tailored workshops examining issues around managing collections which are potentially culturally sensitive.
The CERL Cultural Property Working Group was formed in 2021, and meets mainly virtually to exchange information about current issues and will assist CERL in linking up member institutions as outlined above.
If you would like to use this CERL service, please in the first instance get in touch with Marian Lefferts. The CERL Chairman, Kristian Jensen, will work with colleagues in the CERL network to coordinate appropriate consultation, on a case-by-case basis.
We are collecting online materials that might inform our discussions on sensitive cultural property, cataloguing terminology and inclusivity. Contact us if you have suggestions for materials that can be added.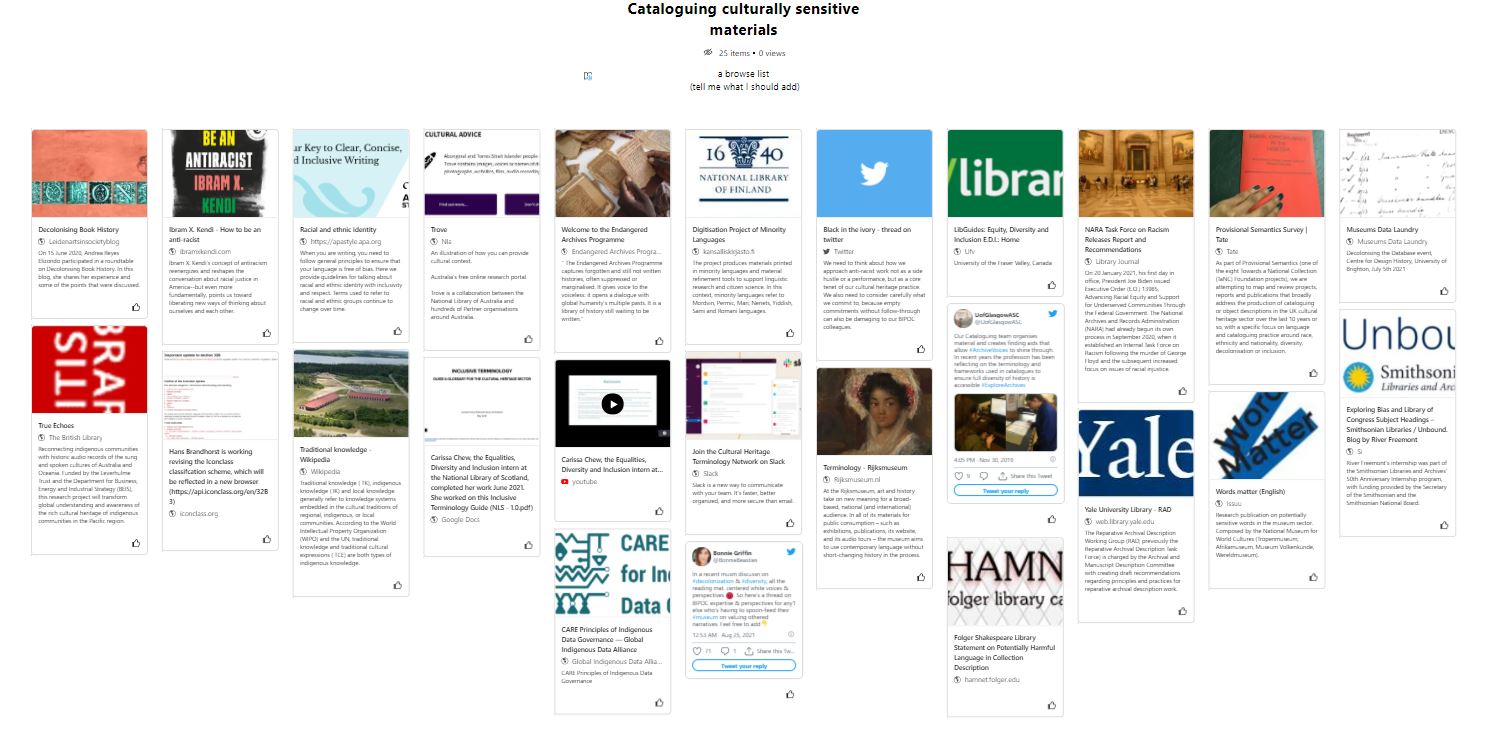 collaboration/work/culturalproperty.txt · Last modified: 2021/12/14 14:20 by lefferts
---