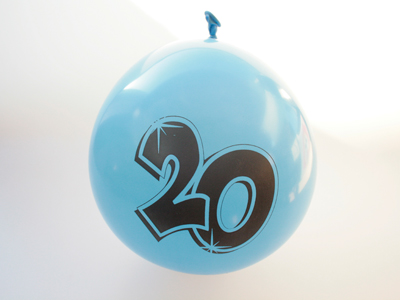 Promoting Europe's cultural heritage in print and manuscript
CERL seeks to share resources and expertise between research libraries with a view to improving access to, as well as exploitation and preservation of the European printed heritage in the hand-press period (up to c. 1830). The organisation was formed in 1992 on the initiative of research libraries in many European countries and legally came into being in June 1994. So this year we are celebrating our 20th anniversary. For a good overview of CERL services and activities see, Ingeborg Versprille, Marian Lefferts and Cristina Dondi, 'The Consortium of European Research Libraries (CERL): twenty years of promoting Europe's cultural heritage in print and manuscript', in 027.7 Zeitschrift für Bibliothekskultur, 2,1 (2014): Konsortien & Konsorten, pp. 30-40. Online journal of the University of Basel, Switzerland, ISSN 2296-0597. Read more...

Services and Resources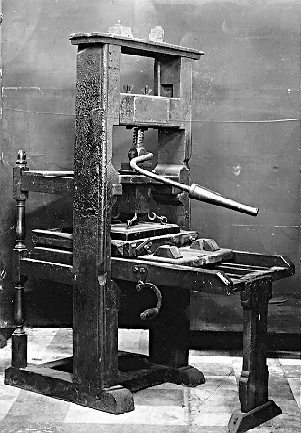 HPB Database
The Heritage of the Printed Book in Europe, c. 1455 - c. 1830. A database of records from major European and North American research libraries.
Read more...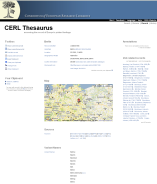 CERL Thesaurus
Multi-lingual information about names of persons and places found in catalogues of books of the hand-press period.
Read more...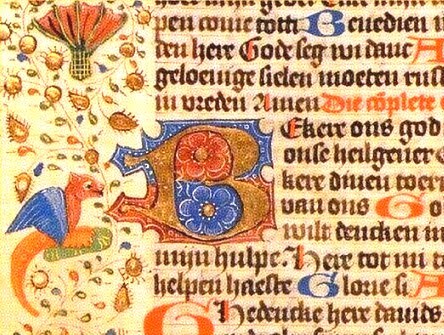 CERL Portal
Cross-searching of catalogues of European manuscript materials, with the option to search selected early-printed books databases.
Read more...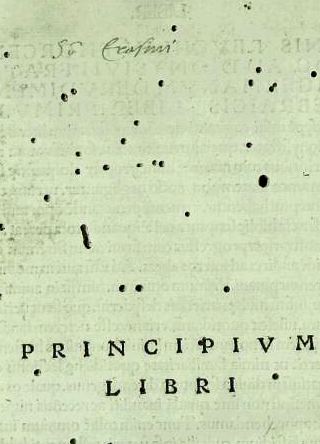 Material Evidence in Incunabula
MEI is a database designed to record and search the material evidence of 15th century printed books.
Read more...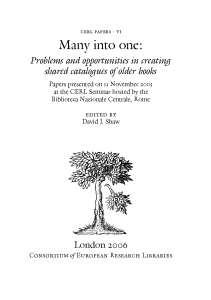 Publications
Two publications about CERL and MEI:
Francesca Nepori, 'Et amicorum et MEI', in Vedi anche. Notiziario della Sezione Ligure dell'Associazione Italiana Biblioteche, vol. 24 N. 1 (2014) - ISSN 2281-0617. Read more...
and
Guildhall Library (London) blogs about being the first library to join MEI: 'Incunabula Project', April 2014 Read more...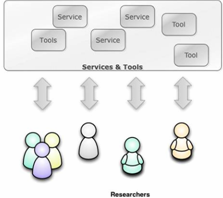 Collaboration
Find out about CERL's networks, projects and collaborative working groups.
Read more...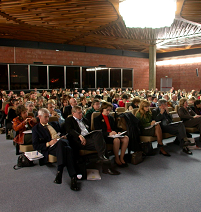 Seminars and Workshops
The Consortium holds annual international seminars and regular regional and national workshops.
Read more...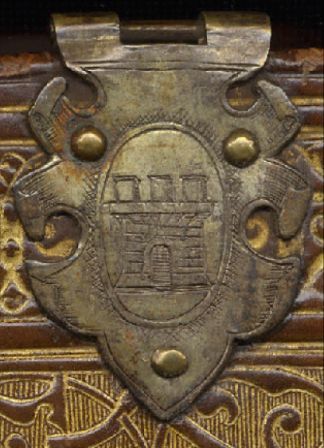 Provenance
Can You Help? for provenance queries. Bibliography of provenance sources. Records for book owners in the CERL Thesaurus.
Read more...

This site is archived as part of the initiative of the UK Web Archiving Consortium
News
6th International Conference of the Manuscript Librarians Expert Group
'Digital and Traditional Manuscripts: Challenges of a Great Migration'. The conference will be held at the Royal Library in Copenhagen, 9-11 October 2014. Participation is free. The programme can be found here.
CERL Annual Seminar - 28 October 2014
The theme of the seminar is The application of text encoding facilities to digital versions of European early books, with a wide range of papers on AGORA, RETRO, the Monk project, the Venice Time Machine, crowd-sourcing and TEI. The full programme, biographies and abstracts can be downloaded here.

Manutius Network 2015
The Manutius Network 2015 is dedicated to the events for the celebrations (conferences, seminars, exhibitions) of the fifth centenary of Aldus's death. Please contact the CERL Secretariat to have your events posted here.
CERL in a Venn diagram
An overview of all CERL activities and services, and their users. Click here...
Download CERL Papers I to III for free
Read more...
Researching print-runs
Over the years, Eric White, Curator of Special Collections, Bridwell Library, Southern Methodist University, Dallas, Texas, has been gathering data on the edition size, or print-run, of incunabula, a notoriously elusive subject. He has kindly agreed to make the c.280 records available to the wider community via CERL.
Read more...
Powerpoint presentation on the Heritage of the Printed Book database
Jana Hentschke presented the latest HPB developments and data loads to colleagues during a Workshop on Tools for Provenance and Bibliographical Research, at Glasgow University Library on 24 November last year. Her powerpoint presentation is now available.


Discussion Groups
Join our groups on LinkedIn and Facebook

main.txt · Last modified: 2014/10/13 12:00 by lefferts
---